Pinali returns to Modena after three seasons: "Full confidence in his recovery"
Giulio Pinali will be part of the opposite department of the Modena Volley 2023/2024. Born in 1997, the Italian international, reigning European and world champion, returns to PalaPanini after three seasons on loan. In 2022/2023 he wore the jersey of Emma Villas Siena, with whom he played a great championship until his serious injury in January 2023, from which he is recovering excellently with the constant support of the Gialloblù team.
Those are the words of the sports director Alberto Casadei: "We are very happy to welcome Giulio back, we have always followed him closely, as have all the other boys who have come out of our nursery. Pinali has followed the rehabilitation process together with our staff since his operation in April with excellent results. He will train with the ball again between August and September and we hope to have him available for the start of the new season."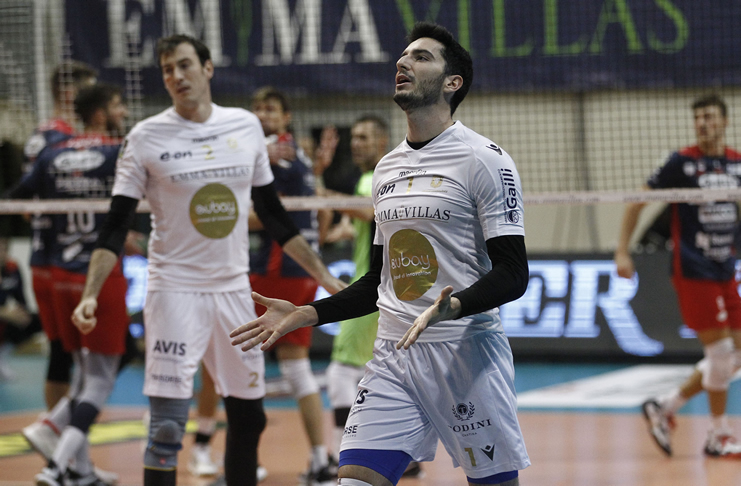 "We decided to give Lorenzo Sala the opportunity to gain experience in another team, Taranto, and on the other hand to bring Giulio back into the team at the right time after his injury and to give him the protection and support that he needs. When he completes the rehabilitation process and returns to the field, we can count on a player who knows our environment very well, able to keep the level of training high and to guarantee the owners some breathing space in view of his relaunch for the future".
"Giulio Pinali has won important trophies with the national team in recent years, such as last year's European Championship and World Cup, and has also shown that he knows how to get into different situations in the club teams where he has played. It will be a fresh start for him, which we all look forward to with full confidence."
The whiteboard
JULIUS PINALI
born on April 2, 1997 in BOLOGNA (BO).
Opposite of 198 cm tall
2023-2024 Modena Volley
2022-2023 Emma Villas Siena
2021-2022 Itas Trentino
2020-2021 Ravenna
2016-2020 Modena Volley
Palmares in clubs
2nd Italian Super Cup
Palmares in the national team
1 European Championship
1 world championship
(Source: press release Modena Volley)