Bibione Beach Volley Marathon: the 2X2 champions are crowned
The second day of competition ends with the podium finishes in the men's and women's 2×2 AeBalibrium Beach Volleyball Marathon® 2023
The winner of the women's 2X2 race is the pair Giada Bianchi – Rachele Mancinelli, who challenged the duo Giulia Rastelli – Elena Sviridova.
Just after 5 p.m., the finalists of the men's 2X2 race with the Italian pair Simone Podesta – Luca Bigarelli were ready to challenge the athletes from the Czech Republic, Jiri Sedlak and Jan Dumek. Full terraces and bright sun and all around a show of non-stop flying balloons for the 28th edition of the Bibione Beach Volley Marathon in Bibione.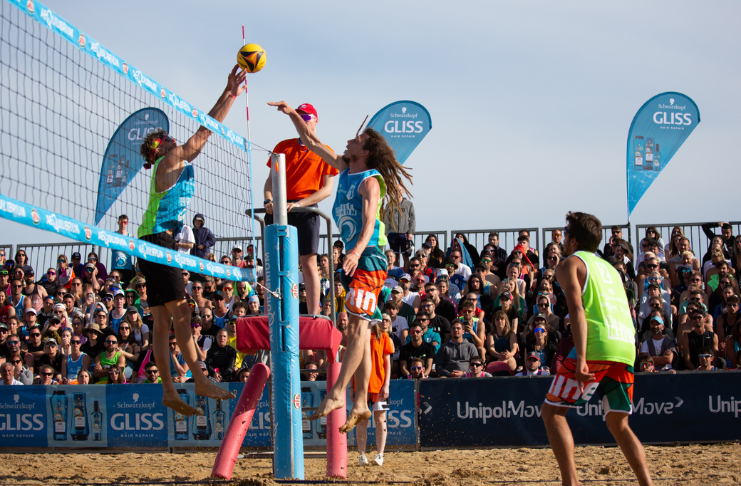 6:00 p.m. End of session. Here are the 2X2 leaderboards, male and female.
2X2 MALE GOLD
1. Luca Bigarelli – Simone Podesta
2. Jan Dumek – Jiri Sedlak
3. Matteo Ingrosso – Francesco Cottarelli
2X2 FEMALE GOLD
1. Giada Bianchi—Rachele Mancinelli
2. Julia Rastelli – Maria Sviridova
3. Eva Elekova – Barbora Tokosoka
(Source: press release)